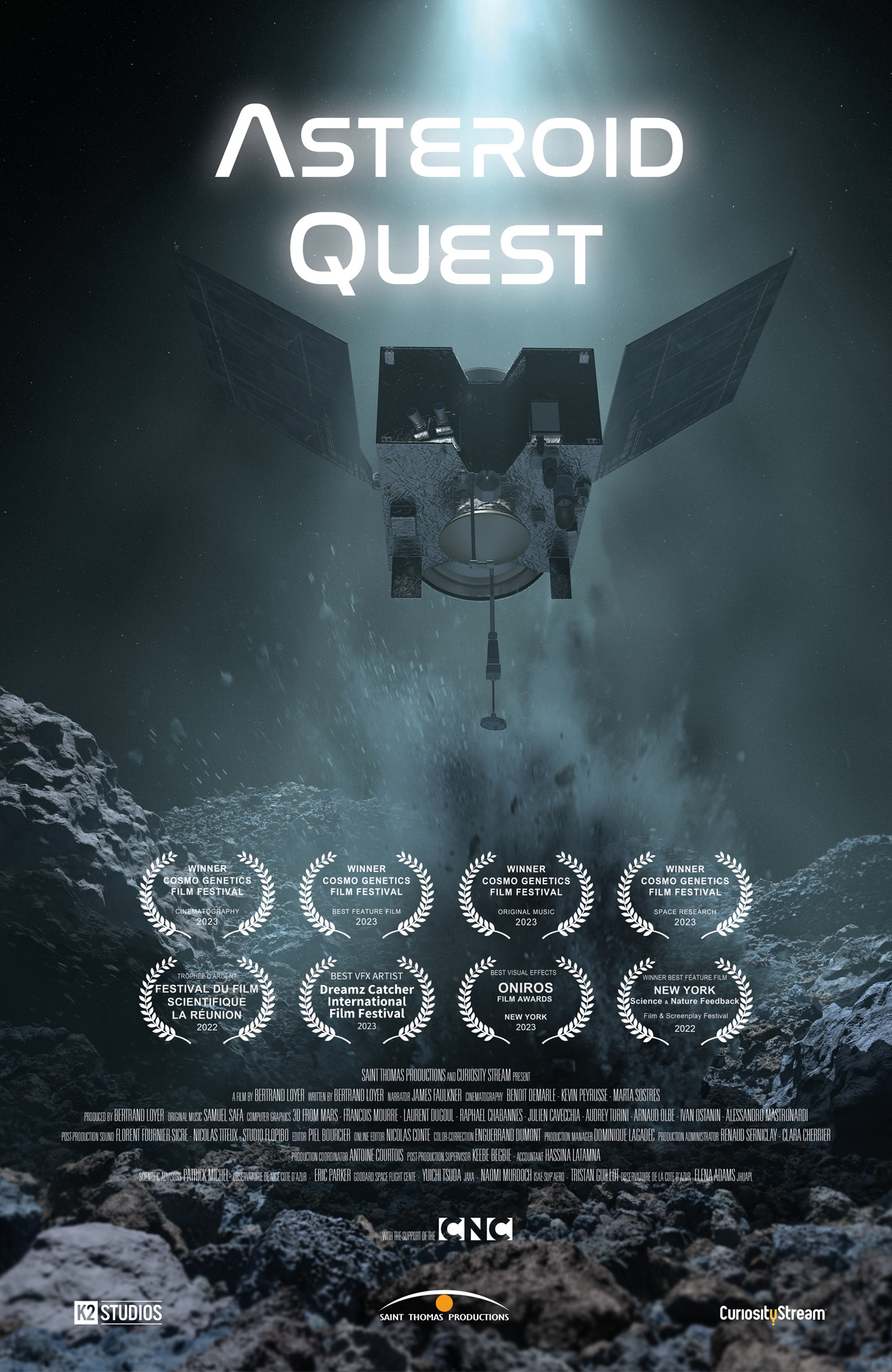 3D from Mars is a post-production and special effects company specialising in the creation and animation of photo-realistic 3D images for television and immersive cinema.
Based in Marseille, it was founded by François Mourre in 2001. In 1996, François won the research prize at the Imagina Festival. François began by specialising in 3D characters, notably with Michelin, for whom he produced some twenty institutional videos. He then went on to create special effects and screen layouts for the TV series « Action Spécial Douanes » (2008), as well as « No Limit » (created by Luc Besson, 2012).
Since 2004, François and his team of artists have been working closely with the indie producer St Thomas Productions as well as some of the largest French documentary companies ( ZED, Boréales, etc.) to produce special effects for more than thirty films, including « Space Smash » (1h), « A New Prehistory » (3x1h), « Life on Fire » (6x1h), "The Most Beautiful City in the World" ( 90′), Tsunamis (1h), « Marine Mammals : champions of the deep » (1h) and « The Mystery of Giant Birds » (1h). More recently, they achieved stunning animation work for the series « Asteroid Rush » (Curiosity Stream), as well as the immersive, full dome 3D film « Asteroid Quest » which have won countless awards in international festivals.
The company specializes in living creatures and science: 3DfromMars is constantly required to innovate, whether it's to represent extinct animals, swarms of insects, micro-gravity impacts, distant planets or moons or to model planetary catastrophes. The company's work has been recognized by numerous awards at international festivals.